Filtering furnaces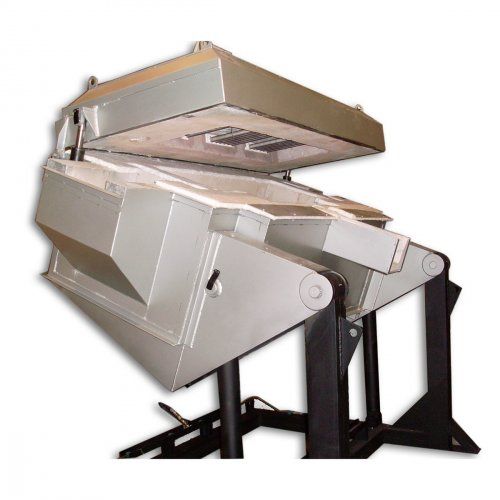 Filtering electric furnace
FEATURES
Low energy consumption
Use of standard filters.
High quality of the refractory.
P
roportional control, PID.
Precision in temperature +/-2 C.
Variable geometry depending on the customer's layout.
Resistance is removable from the furnace side.
Cover easy to lift to access the inside of the furnace.
WHY USE THE KROWN FILTERING FURNACE?
The quality of the aluminium parts made depend on the absence of metal and non-metal inclusions. The filtering furnace eliminates the molten metal oxidations and inclusions ensuring in this way the manufacturing of high quality parts. The filtering technique is aimed at eliminating the impurities dissolved in the metallic and non-metallic inclusions (oxides, carbides, halides...). Through this system we obtain:
Mechanical retention of big-sized impurities.
Absorption. Inclusions smaller-sized than pores are trapped in the filter cellular net. Inclusions of five microns have been found in used filters.